Thursday Oct 21, 2021
Letters of Spiritual Direction to a Young Soul - Letter Sixty-Seven, Part I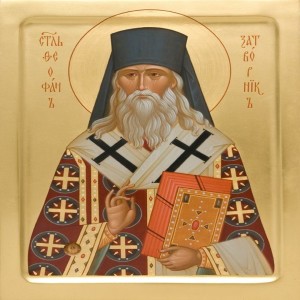 I love St. Theophan. The reason I say this is because one can see so clearly how deep his love is for the young Anastasia. He is a true spiritual father. 
At this point in their correspondence, Anastasia has come to a deeper understanding of the spiritual life and Theophan has shared with her the great riches of the spiritual tradition. Yet, his love for her makes him at times speak the truth to her with a kind of sternness. Not anger, but rather with a clarity about the weightiness of the matter they are discussing and its importance for her spiritual life and future. 
Tonight we began Letter 67 on "Diligent Confession". Theophan rejoices with Anastasia over the fruits of her pilgrimage to the monastery of Saint Sergius. However, he rebukes her for something that she told him about the nature of her confession. Despite having made the pilgrimage with its physical and emotional rigors and having embraced the practice of unceasing prayer throughout the journey, when the moment came for her to experience the full fruit of the spiritual practice she held back. She did not confess all of her sins; she did not open her mind and her heart fully to God in order that she might also reap the benefits and all the grace that the sacrament offers. Theophan tells her that the essence of the mystery of repentance consists in the resolution of the sin one has confessed. Her preparation should have illuminated her heart fully enough that she would leave no sin unconfessed because she would see no sin is "small".  Every sin has the capacity of growing and taking hold of one's life and leading one away from God. She must avoid the craftiness of the worldly mind that seeks to rationalize certain behaviors and to minimize their effects.
---
Text of chat during the group:
00:12:29 Eric Williams: I would very much be interested in a desert father society or similar. The Catholic men's groups I've seen are either mostly social or have an Evangelical vibe.
00:31:00 Joseph Muir: What page number?
00:31:09 Carol Nypaver: 265
00:31:19 Joseph Muir: Spacibo
00:38:34 Rachel: The quote from St. Climacus, about striking the final blow and still having hope...which chapter is that from?
00:50:32 Rachel: @ the quirkiness...yet there is hope
00:54:57 Erick Chastain: the horologion and the pre-Vatican II breviary pray the entirety of that psalm, but it was deemed too difficult for moderns to include in the new breviary
00:55:19 Erick Chastain: (as far as I know, the horologion does, but I'm not sure)
00:56:08 Erick Chastain: that is, I think it does, since the byzantine psalters all include it in ther prayer rule
01:02:29 Joseph Muir: Speaking to Sue's last point, one very real issue is how little time the average parish assigns each week for confession. In my hometown, most of the Roman Catholic churches had an hour each week; in the various places where I've lived, I've never seen a Byzantine church that has actual confession times, always seeking to leave it up to penitents to ask the priest. While a penitent must obviously take initiative, I assure you that there are far fewer Byzantine Catholics who make a regular confession than would if there were set times throughout any given week (on the latter point, the nearly total absence of daily vespers or matins at these Byzantine churches is also a shame)
01:04:03 Eric Williams: Confession has become juridical - we go to seek removal of criminal guilt at the price of some symbolic atonement in penance. It should be medicinal, though, such that we seek healing from skilled physicians, who work methodically, patiently, and compassionately. Too few priests were taught or bother to use good bedside manners.
01:05:37 Joseph Muir: This is also why there is value in having a regular confessor, particularly one who knows one well enough so as to call them out on their BS😂
01:19:57 Ann Grimak: Thank you Father
01:20:18 Cathy: Goodnight Father