Philokalia Ministries
2016-04
Episodes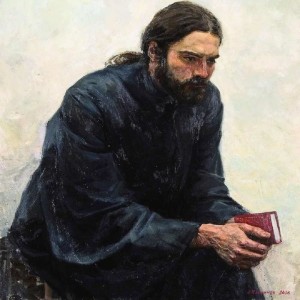 Wednesday Apr 13, 2016
Wednesday Apr 13, 2016
As we come to the end of Conference 21, Abba Theonas raises the bar for us in terms of how we understand our lives as Christian men and women.  He presents us with a magnificent comparison between focusing on our lives in a legalistic fashion (fulfilling certain precepts and obligations) and seeing our lives as being caught up in the grace of God and transcending the limitations of the law in every way.   Sin is to have no dominion over us for the love of God has been poured out into our hearts by the Holy Spirit. Every disposition to sin is to be something absolutely foreign to us since all our concentration and all our longing is constantly fixed upon the divine love and to such a degree that we do not take delight in base things and do not even make use of those things that would normally be conceded to us by our own judgment and that of the world's.  The grace of the Savior is to inflame us with a holy love of incorruption which burns up all the thorns of evil desires such that the dying ember of vice does not diminish our integrity in any way. This is something that must be experienced to be understood fully.  The purity of heart and the all consuming love for God and the love virtue is rarely tasted in our day.  May God fill us with the desire for it!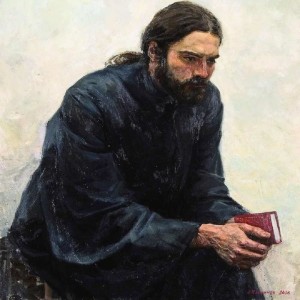 Wednesday Apr 06, 2016
Wednesday Apr 06, 2016
Germanus and Cassian finally begin to talk with Abba Theonas about the relaxation of Pentecost; that is, how one approaches a festal season and moderation of ascetical practices.  Theonas starts by emphasizing the importance of discretion and right judgment arising out of a well formed conscience so that one avoid extremes.  During such a season a person wouldn't want to indiscriminately maintain disciplines so as to overly weaken the body or fain asceticism before others or relax disciplines too much so as to lose control of the passions one has labored to overcome during Lent. Celebration and relaxation should not simply be considered in a worldly fashion.  As Christians we want to protect the nobler festival of the mind and the joy of incorruption above all things.  The relaxation we embrace should reflect that joyful reality and we should not give way to the gross indiscretion of the world and fail to abstain from overly rich foods or eat a great deal more than usual.  The celebration lies within and we don't want to overemphasize the satisfaction of carnal desires. Attention then turns to Lent as tithing of a portion of one's life to God for the sake of greater emancipation from one's sins and passions.  Likewise, Theonas goes on to explain we are to tithe the first fruits of every day to God.  Before any worldly work is done, our thoughts must turn to God and we must offer Him first our sacrifice of praise.