Philokalia Ministries
sobriety
Episodes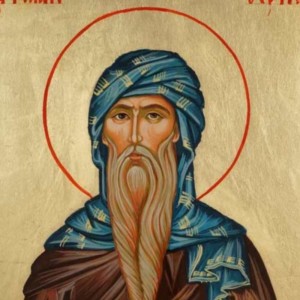 Thursday Sep 28, 2017
Thursday Sep 28, 2017
Homily 20 focuses on St. Isaac's teaching on the "sweet works of Night Vigil."  That may sound somewhat amusing to modern ears. Night is typically seen as a time for well earned rest from one's daily labors. Yet for the Fathers night was the preferred time for prayer. Time and sleep are now to be seen in light of the coming of Christ at the Incarnation and our waiting for His second Coming. We watch now day and night in a spirit of sobriety for his coming.
 
Therefore, Isaac tells us there is no greater practice. To occupy oneself with God in vigil lifts the mind in quick flight as if it were on wings. If the mind is kept from dissipation during the day great gifts will be bestowed upon a soul and it will begin to look upon God with the eyes of Cherubim - adoring Him without ceasing and with a pure gaze.  
 
This cannot, Isaac warns, be practiced in a vacuum. Stretching out ones hands out to God throughout the night, with the hardship of prolonged psalmody and standing will not produce fruit outside of the context of days spent in the sober pursuit of Him as well.  If we allow ourselves to be filled with distraction during the day then we have no idea why we toil.