Philokalia Ministries
salvation
Episodes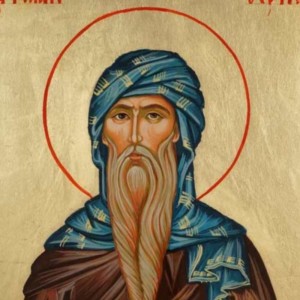 Thursday Dec 27, 2018
Thursday Dec 27, 2018
Tonight we completed our reading of homily 51. It was both exquisitely beautiful and challenging. Saint Isaac brings us to the point of reflecting upon the very nature of eternal love and mercy. How often is our conception of God limited by our imagination and intellect? God's mercy is eternal and part of the very character of God. God does not change and that love does not alter. 
 
This leads Isaac to reflect upon the very nature of Gehenna. We often project on to God our desire for retribution. We turn God into a potential tormentor who scrutinizes our actions with the eye toward punishing us. Because we so often desire our pound of flesh for the ways that people sin against us, we believe God is the same and shrink God down to our dimensions. To lose sight of the wonder of God's immeasurable love is to commit an iniquity against God. It speaks more to our lack of faith that we should make the poverty of our sin out measure God's grace and glory and the power of the resurrection. In Gehenna one certainly experiences torment; yet this torment is the scourging of Love that has always been set on our repentance and salvation. 
 
Lengthy discussion ensued. The group plans to read the recently discovered additional Homilies of Issac, especially those dealing with his thought on this subject.