Philokalia Ministries
conversion
Episodes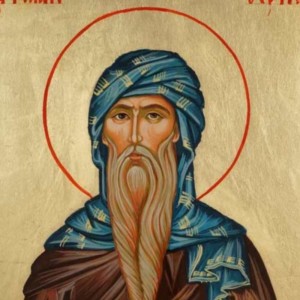 Thursday Oct 24, 2019
Thursday Oct 24, 2019
After having spoken to us in great detail about the ineffable consolation of faith and the experience of God's love in prayer, Isaac begins to teach us how we must be conformed to the mind and heart of Christ. In particular he emphasizes the absolute need for mercy. Be merciful as your heavenly father is merciful comes to light vividly in this passage. Through mercy we become the physician of our own souls. Giving this mercy to others brings us great healing. We are never to be those who seek vengeance but rather those who only desire the conversion and repentance of others so that they might come to experience the healing mercy of God. We are to be the conduits of this mercy in the world.
 
We closed with a challenging paragraph. Isaac warns us not to think that God fails to see our motives. We cannot be crafty or knavish in our actions or take the love and the mercy of God for granted or hold he cheap. Death comes to us quickly and unexpectedly and so we must live every moment seeking to love God and to love one another.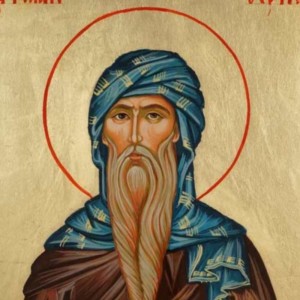 Thursday Sep 27, 2018
Thursday Sep 27, 2018
We continued our reading of homily 48 of St. Isaac the Syrian. St. Isaac begins to describe how we must set aside our past life. Above all we must seek God and to love virtue and hate sin. In our pursuit of virtue we must always guard our hearts against vain glory; attributing every good and perfect gift to God and God alone. The moment we see ourselves as the source of virtue we become like a ship crashing into the reef. Destruction is sure to follow. We must not even trust ourselves in the sorrow that we experience in the face of our sin. We must realize that such sadness can simply be rooted in our sense of shame rather than our love of God and desire for conversion. The impact of God's grace must be all-encompassing; transforming our speech, our manner of thought, our way of life and our senses. Others must see the radical change in our countenance and our actions. As Christians we are not meant to fit into this world.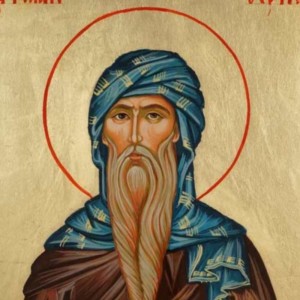 Thursday Jun 29, 2017
Thursday Jun 29, 2017
Last night the group discussed homily 10 of St. Isaac. The fundamental theme was the importance of repentance and also the avoidance of presumption in the spiritual life. Repentance must be followed by a firm resolution to change one's life. One must become a hater of sin.  
 
We also suffer under the consequences of our own sins and the sins of others. There's a radical solidarity that we share in our sin and so also radical solidarity that we must share in our efforts to make reparation.  
 
By virtue of our baptism, we have been consecrated to God in our lives. We belong to him and our lives must be modeled on his love of virtue. Our share in the life of the most Holy Trinity is the pearl of great price for which we must be willing to sacrifice all to obtain.
 
A lengthy discussion ensued regarding the application of Saint Isaac's teaching to our lives and our love for the Church. We must never underestimate the power of prayer, the conversion of life, and their impact on the life of the church and the world.