Philokalia Ministries
2016-05
Episodes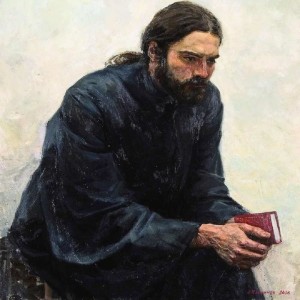 Thursday May 19, 2016
Thursday May 19, 2016
We pick up with Germanus and Cassian speaking with Abba Theonas about Nocturnal Illusions, or rather the emissions that sometimes occur at night, the causes of these emissions, and whether or not one should presume to receive the sacred and saving food from the altar or avoid do so when overcome by them. Theonas begins making it clear that we should strive with all effort to maintain the purity of chastity unstained - particularly at the moment when we wish to stand at the holy altar and that we must be watchful lest the integrity of the flesh that we have protected be snatched away when we are preparing ourselves to receive Holy Communion.   If such emissions are produced through our sinfulness - negligence in spiritual practice or through a surfeit of food - then would should refrain.  If it is produced through the onslaught of the devil simply to humilate a a soul yet without any feeling of wantonness then one should confidently approach the grace of the saving food. Having said this, great care must be given to discern one's state before receiving the saving Mysteries; for if we do not discern the body and blood of the Lord and approach the altar with presumption, we eat and drink to our own condemnation.  Theonas tells us that for "many who receive it unlawfully and abusively are weakened in faith and grow sickened by catching the diseases of the passions, and they fall asleep in the sleep of sinfulness, never rising from this mortal slumber" through lack of concern for their salvation.   A lengthy discussion ensued about the current state of Church and the frequency with which many approach the altar with seemingly no consideration of these realities and how this might be remedied.  One must above all begin to live from communion to communion; that is, in a constant state of repentance, unceasing prayer, the avoidance of sin, frequent confession and the ascetic life.  Only by simplicity - that is, only by having God as the focus of our lives and that which shapes our entire existence - will we overcome the current state of things.  We must understand and embrace the fact that we live now "under grace" and seek to conform ourselves not to human but rather divine standards.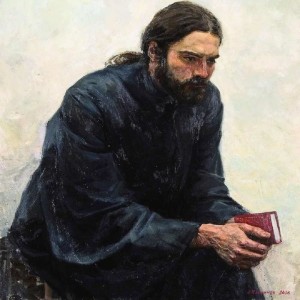 Wednesday May 11, 2016
Wednesday May 11, 2016
The desert fathers are not shy when it comes to talking about the more intimate details of human sexuality and its interplay with the spiritual life.  Conference 22 picks up with Cassian and Germanus' much anticipated discussion with Abba Theonas about why fasting does not always seem to guarantee freedom from nocturnal emission of semen.  There is no dualism between mind and body in Cassian's thought - each has an impact on the spiritual life and are intimately tied together.  Nocturnal emissions take place for three possible reasons: Either a surfeit of food and drink has demanded this sort of release; or some kind of spiritual neglect has provoked it; or, finally, the devil himself has brought it about and uses it to humiliate a person who is otherwise progressing in purity, thus making him hesitate to receive Holy Communion. This leads Germanus to ask whether a person who has had a nocturnal emission is permitted to receive communion and if so under what circumstances.  Passions may lie deep within the unconscious and arise within dreams and cause such natural phenomena.  An individual can incur guilt by irregularity and neglectful practices - times of gluttony, entertaining momentary sinful thoughts, lack of prayer, etc.  The unconscious reveals a great deal about one's conscious spiritual life and practice.   Such considerations are important especially when it comes to receiving Holy Communion for one who seeks to truly discern the Body and Blood of the Lord.  Though seeming subtle and significant to the modern mind all of this speaks to the importance of purity of heart and whether one is in a right relationship with God and living, as it were, from communion to communion.  Do we appreciate the nature of the gift that we receive in the Holy Eucharist and do we live our lives in such a fashion that we are constantly preparing to receive the gift of God's grace and striving to allow it to bear the greatest fruit possible?  If the Eucharist is Life and the center of our lives then our attentiveness to both our conscious awareness and practices and to manifestations of our unconscious should be great.  What do our dreams or the presence of nocturnal emissions tell us about aspects of our internal state that may be hidden to us?