Philokalia Ministries
2019-01
Episodes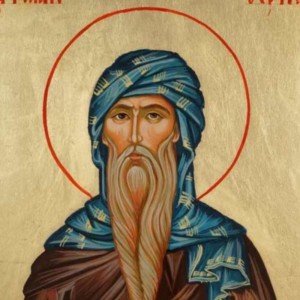 Thursday Jan 24, 2019
Thursday Jan 24, 2019
Tonight we continued reading homily number 52. St Isaac begins to unpack for us the difference between worldly knowledge and the knowledge that comes through faith. Faith always transcends the world and lifts us up above the limits of nature. In many ways faith shakes knowledge to its foundations. With the eyes of faith we see that nothing is impossible and that even if we were stripped of everything in this world we still possess all. Those who cling to worldly knowledge are always filled with the kind of anxiety, seeking ways to protect themselves from reality or to protect what they possess. They seek to use every way and means to assure themselves of what it is that they see.   But faith is never vanquished by anything. What can human knowledge offer in the face of open conflict or war, in particular war against invisible beings? Faith offers us unspeakable wealth - the very riches of the kingdom itself.  To turn away from faith is to fall into destitution, to freely return to a place of slavery. So often we cast aside the pearl of great price, sharing in the Sonship of Christ for the limited things of this world.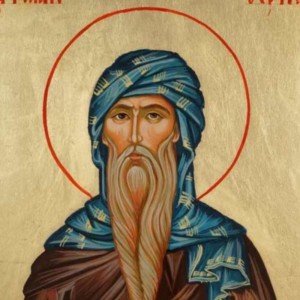 Thursday Jan 03, 2019
Thursday Jan 03, 2019
Tonight we began a new homily, Homily 52, where St. Isaac expounds upon the various degrees of knowledge and in particular the distinction between earthly knowledge and faith. He leads us down a path that is often difficult for people in their sin to understand - that knowledge and faith are opposed. Now this may seem rather extreme. But what St  Isaac is trying to teach us is that earthly knowledge is always going to be confined by the very real limits of our intellect and understanding. It often arises out of and gives birth to anxiety; for earthly knowledge must always seek to control the realities that we face as human beings, to try to manipulate nature. Yet at the same time we know very well that we can never free ourselves from what frightens us the most; death, sickness and tragedy. We feel driven to work toward greater efficiency and authority over creation, but can never reach that end. Faith alone open our minds to the experience of God and His eternal love and compassion. It opens us up to the possibility of that which is not confined by the limits of this world. At the same time we are filled with the confidence in the providential love behind this that we are freed from fear and anxiety.