Philokalia Ministries
2019-06
Episodes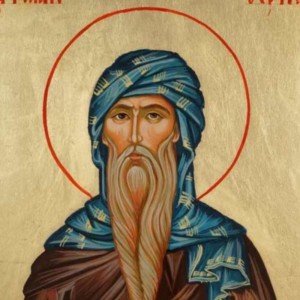 Thursday Jun 27, 2019
Thursday Jun 27, 2019
Tonight we concluded Homily 59 and began homily 60. St. Isaac picks up where he left off by discussing the centrality of the Cross in the life of the Christian. The path of God and the path of virtue is the cross. We must not avoid this reality but rather seek to embrace it in faith and trust in God's providence.     It is this trust in God's providence that is the subject matter of homily 60. We must pray as those who do not seek to put God to the test. God acts in hidden ways to strengthen us and to lift us up in the midst of our trials and tribulations. How often do we pray in a utilitarian fashion, seeking to avoid trials or to force God's hand; thinking that we can manipulate circumstances through our piety or through our goodness. God sees all things and most of all he sees what we need for our salvation. We must be willing to say "Thy will be done" and let that be the heart and substance of our prayer.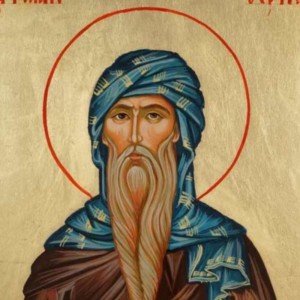 Tuesday Jun 25, 2019
Tuesday Jun 25, 2019
Tonight we continued reading homily 59. Saint Isaac seeks to draw us into the mystery of the cross as God's path for us. It is not to be feared or avoided but rather seen as the path of love that unites us to God and His redemptive work. In fact, St. Isaac tells us that it is the distinct way that God brings us benefits, helps us to grow in virtue. It is also how we come to imitate the saints in their love for and embrace of the cross. Far from being sullen about the trials that we experience, we should gradually come to see that God permeates everything that comes to us in this life. Nothing is outside of his providential care. We know we are under God's care when he perpetually sends us griefs. The path of God is a daily cross.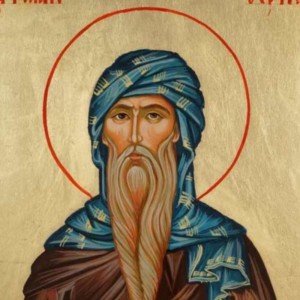 Thursday Jun 06, 2019
Thursday Jun 06, 2019
Our discussion began this evening with homily 58. Here Isaac speaks to us of the importance of willing the good. We must learn to seek virtue with all of our heart. In order to do this we must understand, however, that we will need God's help and grace and we must  support it all with unceasing prayer. Likewise, we must ask ourselves the important question: "is it pleasing to God?"; and in the end we must be willing to say "Thy will be done".  The good is discerned by much prayer, watchfulness of heart, tears and compunction and again ultimately God's grace. This alone protects us from pride and seeking to embrace whatever desire falls into our hearts.   Homily 59 begins by telling us that we cannot have one foot in the world and one foot in the kingdom. Our every concern must be with loving God and doing his will. So often we succumb to the illusion that we need material things in order to support our identity as well as our life. But Isaac reminds us that if we seek the kingdom before all things, God will provide. He will give us what is necessary. We must not simply work for worldly rewards. If we become overly attached to material things in this world God at time to allow us to experience trials in order that we might see where our faith really lies.