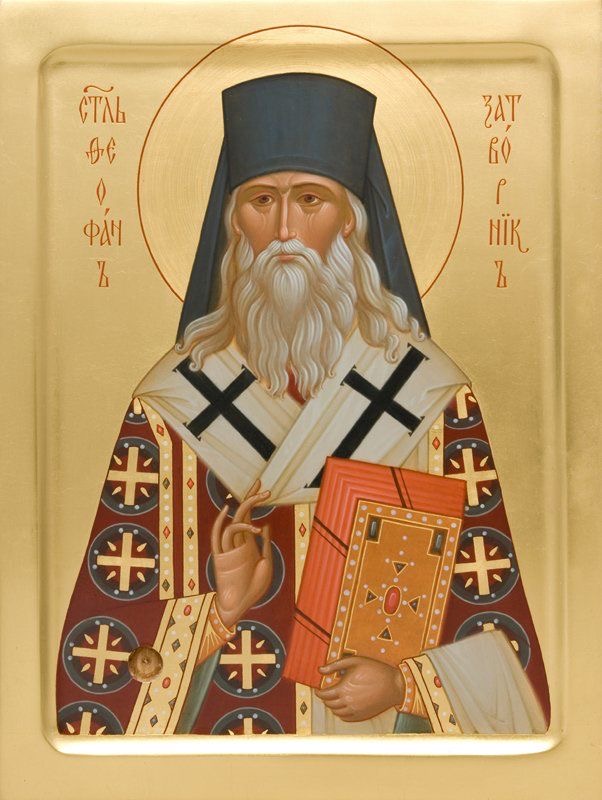 What a beautiful group it was tonight. We finished letter 23 and began letter 24.  St. Theophan continues to discuss with Anastasia the nature of spiritual zeal and its impact upon our souls. It is the fire that purifies us and it also gives us perseverance and diligence in the pursuit of the things of God. 
This zeal leads to a renewal of the mind and a renewal of the spirit by grace. It leads us to renounce our sins and the affairs of the world; encouraging us to seek to make our lives a living sacrifice - holy and acceptable to God.
In letter 24, St. Theophan begins to lead Anastasia into a vision of what setting aside the old person and putting on Christ looks like. It involves a willingness, in love, to give ourselves over to the workings of grace and also to labor for it ourselves. We have been given all that we need to perform the surgery necessary to remove all vanity and passions in the soul. In this we must have the greatest courage and not pity ourselves. God will not force us to take this path but invites us to willingly give ourselves over in love.
This link will take you to a PDF of the text referenced (and written) by Fr. Chirovsky during the group. 
----
Text of chat during the group:
00:44:49 Eric Williams: Also, the Campus Crusade for Christ organization rebranded and now goes by Cru. They might still be around, but under that new name.
00:46:10 Adrienne DiCicco: My sister's in Cru on her campus. I'm a little skeptical, but it seems like it may just be a step in her faith journey.
01:00:23 Wayne Mackenzie: If you have a copy of the Orthodox study bible, the footnote expands on the comments made by Fr, Ivan. Romans 12: 1-2
01:17:50 Daniel Allen: i over analyze everything
01:21:29 Ren's Kingdom of Neatness and Organization: Bless you prison, bless you for being in my life. For there, lying upon the rotting prison straw, I came to realize that the object of life is not prosperity as we are made to believe, but the maturity of the human soul."
01:25:07 Edward Kleinguetl: Thank you, Ren
01:26:23 Fr. John (Ivan) Chirovsky: i have sent the article which I wrote on Romans 12:1 to Fr David.