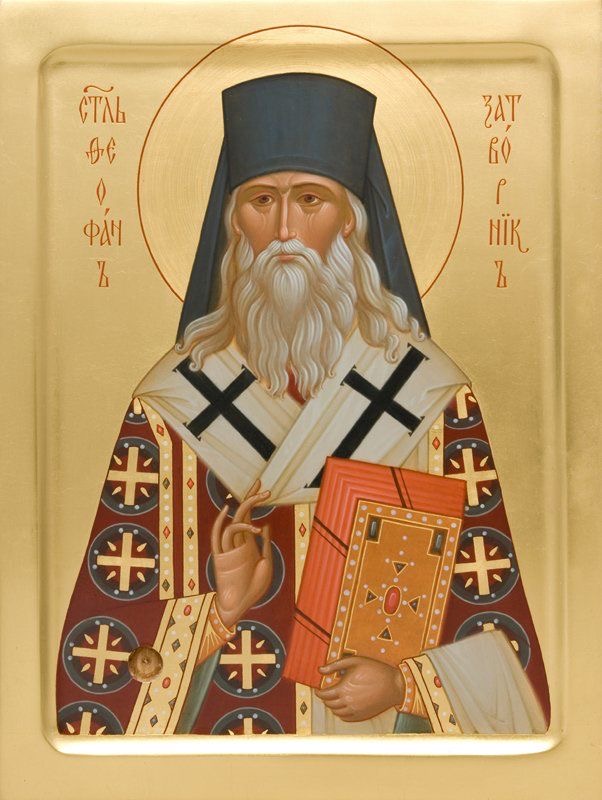 Tonight we began reading letter 27. It has already proven to be thrilling in the sense that we begin to see the promise and the action of God's grace in our life. St. Theophan makes it clear that we must make a conscious and deliberate choice to embrace this grace of God fully in our lives. There is no static position. We embrace grace in its fullness or we fall into lukewarmness and lose this great gift.
What grace promises is truly beautiful - perfect harmony and a share in the invincible peace of the kingdom. In a few short paragraphs St. Theophan shows us exactly what the pearl of great price is - - it is the grace of God and the transformation that it brings to our lives and that endures unto eternity.
---
Text of chat during the group:
00:50:01 Fr. John (Ivan) Chirovsky: https://blogs.ancientfaith.com/glory2godforallthings/2020/09/15/a-cruciform-providence-3/
00:58:40 Eric Williams: "All your life, you live so close to truth, it becomes a permanent blur in the corner of your eye. And when something nudges it into outline, it is like being ambushed by a grotesque." - Tom Stoppard (Rosencrantz and Guildenstern Are Dead)
01:23:54 Eric Williams: Nothing has helped me understand the amazing patience, love, and mercy of God like becoming a parent. As frustrated as I get when my kids don't choose what's in their best interest or in the interest of right or righteousness, imagine how much more frustrated God must be with us and our rebellions! ;)
01:28:06 Mark Cummings: Thank you!