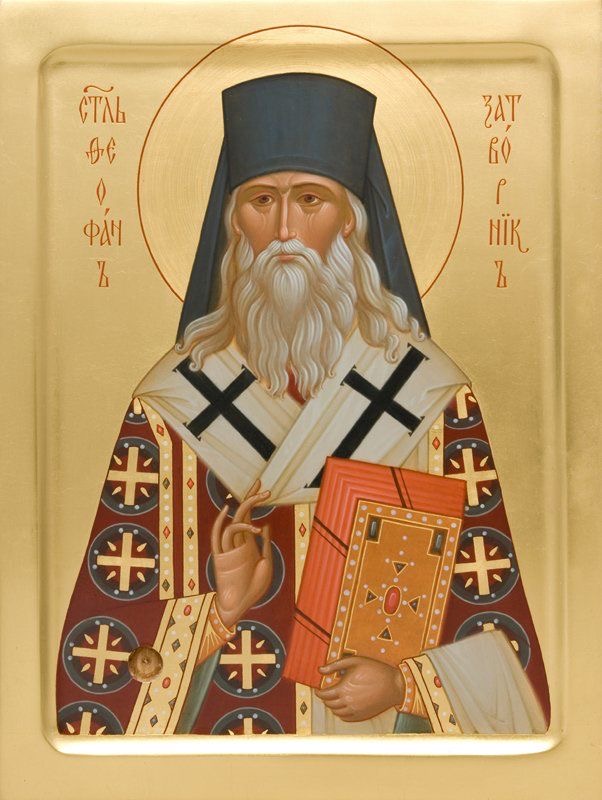 When reading the Fathers, one has to be prepared to be challenged; and at in times in ways that are discomfiting. Letter 60 of Theophan's  correspondence with Anastasia presents us with such a challenge. The title of the Letter is "Cleansing the Heart."  Theophan focuses on the eruption of passions that come with great force; feelings, desires, thoughts come upon us like a wave or erupt like a volcano. Our response to such circumstances is to be consistent with all that he has taught her. We are to turn these thoughts and feelings out again and to do so repeatedly until they cease. However, Theophan warns Anastasia that despite how these thoughts and feelings come upon us, that is, seemingly unintended, they are in reality a reflection of impurity still present within our hearts. Although at the moment we may not have given an assent to such thoughts, feelings, and desires, the presence of such passions bear witness to the fact that there is still impurity within our heart; that is, at some point, we were guilty through negligence, a lack of prayer, or laziness in the ascetical life. And in  all of this we must not conceal ourselves or cover our nakedness, as it were. Rather, we are to humbly blame ourselves and acknowledge our sin and our participation in the sin and its emergence. To do so is to fail to embrace the truth in the sight of God and to ignore the voice of our conscience. It is to hold on falsely to our self-esteem and vainglory. Humility means "truthful living" and acknowledging the truth in an unvarnished way before God.  In this and in this alone will we find healing.
---
Text of chat during the group:
00:28:30 renwitter: As Mother Mectilde de Bar would tell us, our practice of virtue is not just for the sake of securing our salvation and moving on. We ought always to be seeking to bring greater and greater glory to God.

00:33:16 renwitter: Ya'll are gonna think I'm crazy, but the image that just came to mind is me telling myself that I can watch a certain tv show, or engage in idle conversation without being in danger, and suddenly Miracle Max's wife from The Princess Bride runs in shouting "Liar, Liar!!"

00:33:37 Ashley Kaschl: 😂😂😂

00:33:41 Lilly: lol

00:34:47 Joseph Muir: 🤣

00:35:00 Cathy: The Holy Spirit saved you Ren

00:45:22 renwitter: Forgiveness Sunday is coming to mind

00:54:25 Sheila Applegate: 👍

00:57:22 Cathy: I need to get a maid, therefore I can practice this method!

00:58:04 renwitter: 😂

01:04:28 Ashley Kaschl: CS Lewis said something similar to what Father is saying, something to the effect of "I find that when I think I am asking God to forgive me I am often in reality (unless I watch myself very carefully) asking Him to do something quite different. I am asking Him not to forgive me but to excuse me."

01:09:25 Mark Cummings: I think Ren just apologized to Father for something but I am not sure