Thursday Feb 19, 2015
Conferences of St. John Cassian - Conference Nine On Prayer, Part VI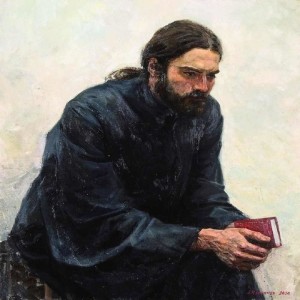 Along with Cassian and Germanus, we came to the end of the first conference on prayer with Abba Issac, where discussion focussed on the different origins of tears (consciousness of one's own sins, fear of Gehenna, the sins of others, and the hardships of this life in the face of a deep longing for heaven).  Tears are to be fostered as a part of compunction, but never forced once one has reached deeper level of prayer, so as not to focus on things of lesser importance.  
Prayers are heard or not heard for various reasons.  Our hearts must be filled with a kind of urgency that gives rise to persistence in prayer and we must not doubt that God will hear and answer our prayers in due course, so long as like our Lord we seek only the will of God and what is for our salvation.
Prayer is to be engaged in silently; not only so as not to disturb others but in order not to reveal to demons the more intimate aspects of our relationship with God.  Some things are only to be shared between the soul and the Heavenly Bridegroom.