Thursday Apr 23, 2015
Conferences of St. John Cassian - Conference Twelve on Chastity Part I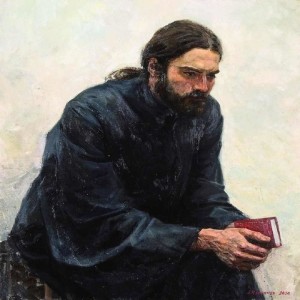 Last evening we sat with Cassian and Germanus at the feet of Abba Chaeremon for a conference on Chastity - one of the most important of Cassian's entire work and discussing the virtue that is at the heart of the spiritual life and through which we grow in our capacity to love God and others.  Chaeremon begins by reminding us that lust and impurity can be completely extinguished from the heart.  We must let go of our tendency to cast it as something completely out of reach and rather understand that we are called to "Put to death the members of sin" within us (fornication, impurity, wantonness, evil desire and avarice) ; to destroy them as quickly as possible by a zeal for perfect holiness.  
Yet, even though we are called to all the rigors of abstinence we must not labor under the illusion that our efforts alone can bring us to this freedom.  The school of experience teaches us very quickly that incorruption is granted to us only by the bounty of divine grace.  Furthermore, we must come to have a love for the virtue of chastity.  Abstinence does not bring us to a perpetual integrity but rather an insatiable yearning for this most precious of virtues.  Also, it is not by repression that one comes to chastity but rather by filling the heart with a greater desire and love.  We must burn for love of Christ and fill our minds, imagination and memories with salutary dispositions.  We must fix our who gaze and all our efforts and concerns on the cultivation of our hearts.
Discussion then ensued about fostering chastity in modern times and the need for clarity and an heroic response to the grace of God.
Comments
(1)
To leave or reply to comments, please download free Podbean or
I looked on internet for the cassianov text conference XII AND XXII and I cannot find it anywhere - not even to buy