Thursday Jul 02, 2020
Letters of Spiritual Direction to a Young Soul - Letter Eighteen Part II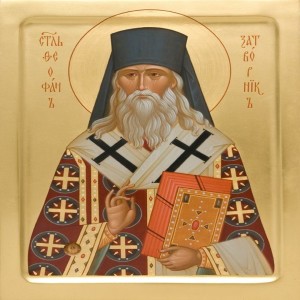 Tonight we concluded letter 18 to the young Anastasia. The Saint works very hard to help her understand what the "one thing needful" for us is as Christian men and women. We must subordinate all things to the spiritual and in doing so this brings about a kind of harmony within the person; a harmony of thoughts, feelings, desires, undertakings, relationships, and pleasures. Simply put the St. Theophan tells us, this is "Paradise". It is to live in the peace and the love of the kingdom. It is this that we must guard and protect and we must learn the ways that such harmony can devolve into disorder. While there can be external influences that disrupt our lives, Saint Theophan warns Anastasia this sympathy for the things of the world already exists within us in a subtle fashion. The disorder and confusion that we experience within is fed by the turbulence of the world and then once again re-enters the human heart. But make no mistake, he states; it begins within and with a predisposition toward sympathy with the things of the world. It is the nature of the interior disposition and its origin that Theophan will discuss in the next letter.
---
Text of chat during the Zoom meeting:
01:04:21 Fr. John (Ivan) Chirovsky: just a reminder: "how to form an orthodox Christian conscience" would help us to understand the things that St Theophan and his contemporaries would have taken for granted as familiar to members of a a devout Christian family.....
http://www.pravmir.com/how-to-form-an-orthodox-conscience/#ixzz3e6KPm2PA