Friday Mar 19, 2021
Letters of Spiritual Direction to a Young Soul - Letter Forty-five Part II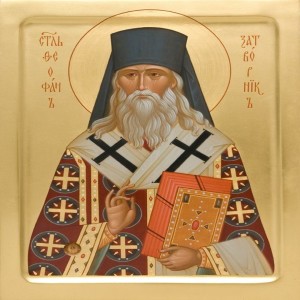 It is often a few paragraphs that turn into a beautiful blessing; suddenly one's vision is cleared and our understanding of the spiritual life opens up. This is exactly what St. Theophan does for Anastasia in letter 45. He speaks to her once again about not allowing her thoughts to wander. In fact he speaks very sternly with her here not out of anger but rather as a matter of emphasis. This is at the very heart of the spiritual life - the remembrance of God. And so, he offers her a number of conditions for success. 1). uninterrupted continuity and persistence. Anastasia must not let off of the prayer rule that he will provide her or in this exercise of taking her thoughts captive. 2). To practice patience and self-discipline. Anastasia will inevitably experience doubt and a weakening of her desire and will. All of these she must drive away and continue in her labors. 3). To be inspired with hope in the Lord.  When God sees her labor and her commitment he will add grace to grace until she begins to experience the fruitfulness of her labors. One of these fruits is calmness of heart. The more one lives within the depths, even when the waters on the surface are choppy and life seems chaotic, one can still experience the peace of the kingdom.
Theophan's final reminder to Anastasia is that this work of the spirit within her is what she set out to embrace. If she follows it faithfully, she will become a real person; a daughter of God created in His image and likeness and living in constant communion with Him.
---
00:27:30 Eric Williams: *idle* curiosity

00:28:18 Eric Williams: clickbait!

00:43:38 Eric Williams: We got distracted and our thoughts wandered. ;) *rimshot*

00:47:41 Eric Williams: Getting up at 3 AM to pray was even harder than the silence!

01:00:26 renwitter: I am quitting tomorrow!!!

01:00:41 Erick Chastain: lol yeah me too

01:02:47 renwitter: Yay!! No work, no work. You guys want to form a commune? Saint Theophan's Skete?

01:10:01 carolnypaver: My husband has a computer-intensive job.  He sets an alarm on his computer to go off every hour to redirect/consecrate his work to God.