Thursday Mar 11, 2021
Letters of Spiritual Direction to a Young Soul - Letter Forty-four Part II and Letter Forty-five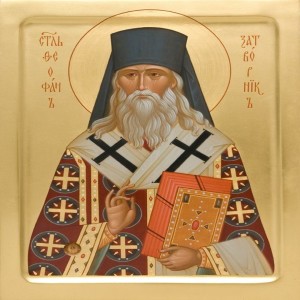 St. Theophan continued to talk with Anastasia about the dangers that arise as one draws to the end of Lent and the beginning of Spring. Both have particular and subtle dangers tied to them. The first is seeing Lent as an end in itself. Rather, Lent is a springboard into greater intimacy with the Lord and commitment to him in the life of prayer. If we see it as a period of endurance for 40 days then we are gradually going to slide back into past behaviors and ways of thought. Similarly springtime brings new life and birth and the excitement of all that is going on around us and stimulating the senses. There is nothing, of course, that is evil about this; but if we do not see it within the context of God who is our creator and who has made all these things, our attention can be directed in a disordered way toward them and away from God and from the spiritual life. That which is good, then, can be used as a temptation to pull us away from our discipline.  Theophan warns her about suspicious thoughts that seek to interject themselves into the mind; in particular, the thought "why did I begin". We will often question ourselves as to why we started along the path that we were on and in the process we question God and the movement of His grace. This Anastasia must fight against and pray that God would preserve her from its effects. 
In letter 45, St. Theophan emphasizes for her again the importance of undistracted prayer. It is the barometer of the spiritual life and reveals to her how high or low or spirit has gone in seeking God. He reminds her that in essence prayer is the remembrance of God and the raising of the heart and mind to Him in love. This she already sees and understands and must simply hold onto it as the greatest truth of life.
----
00:17:47 Mary McLeod: we're both here :)
00:31:25 Mark Cummings: Hello- several weeks ago someone referenced a good youtube video of the Jesus Prayer chant. Do you happen to know what the youtube video was?

00:37:26 Sheila Applegate: Well said, Andreea.

00:56:16 Mark Cummings: Doing vs Being, lol

00:56:20 Eric Williams: Telling people I'm a stay-at-home dad has led to a lot of awkward conversations. According to some, I'm perverting God's created order! To others, a man is somehow worth less if he does not materially provide for his family.

01:02:27 Mark Cummings: Sorry to hear that Eric.

01:18:41 Mark Cummings: Thank you!