Thursday Mar 25, 2021
Letters of Spiritual Direction to a Young Soul - Letter Forty-six Part I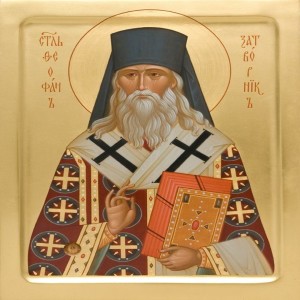 Tonight we began Letter 46 wherein Saint Theophan gives Anastasia general rules for staying on the true path. He begins by praising her for her great love of the Lord and her zeal in the spiritual life. Yet, he wants to give her a number of rules to help her persevere. The first is to fear doubt and to see it as the primary enemy. The demons will instill in us a false sense of security or a prideful view of our spiritual gains. When we fall into sin they then drag us down into doubt and make us question our commitment. Secondly, Theophan tells her that fear and apprehension will not abandon her. In fact, she must hold onto them because they will make her vigilant in avoiding the snares of the evil one. No matter how proficient she becomes in the spiritual life she must remain ever vigilant. Thirdly, she must always hold on to the fear of death and judgment. This is not meant to lead Anastasia into anxiety but rather to open her eyes to the brevity of her life and to see that every action and deed is freighted with destiny. It is meant simply to make her take her life seriously. Fourthly, she is to avoid undesirable company. While not distancing herself completely from the world she must understand that as human beings we are in a constant state of receptivity. Because of our sin we must then guard our hearts and be discerning about what we receive into them. Finally, Theophan tells Anastasia not to avoid people or become gloomy. In her spiritual struggles she must not make herself an oddity in the eyes of others nor should she put on a gloomy appearance which betrays a lack of hope and trust in the grace of God. She must rather practice the asceticism of joy and always bear witness to her hope in Christ.
----
Text of chat during group
00:18:05 Fr. John (Ivan) Chirovsky: In case anyone needs it, to understand St Theophan better, my brother wrote a three page summary:  A Brief Primer on Patristic Greek Anthropology with an Emphasis on the Process of Contemplation and Obstacles to It   
Very Rev. Andriy Chirovsky, SThD      
September, 2003
http://tho3306.sheptytskyinstitute.ca/2013/11/27/a-chirovsky-brief-primer-in-theological-anthropology/

00:36:40 Fr. John (Ivan) Chirovsky: Great Vespers in UGCC       http://archeparchy.ca/wcm-docs/docs/order_of_great_vespers_pdf.pdf                   
Daily Vespers            
http://archeparchy.ca/wcm-docs/docs/order_of_dailyt_vespers_pdf.pdf            
Propers for Saturday and Feastday evenings  https://lit.royaldoors.net/            
I also email texts for Matins and Divine Liturgy to anyone who ask for it.

00:59:42 Eric Williams: "Acquire a peaceful spirit and then thousands of others around you will be saved." - St. Seraphim of Sarov

01:04:56 Eric Williams: It seems to me that data are plentiful, actual information is uncommmon, edifying information that increases knowledge is rare, and finding knowledge that leads to wisdom is like being struck by lightning or winning the lottery.

01:05:42 Fr. John (Ivan) Chirovsky: Amen, Eric.

01:16:01 Eric Williams: I was thinking that, Father, so I'm glad you said it! ;)

01:23:02 Mark Cummings: Thank you!