Thursday Mar 04, 2021
Letters of Spiritual Direction to a Young Soul - Letter Forty-three Part II and Letter Forty-four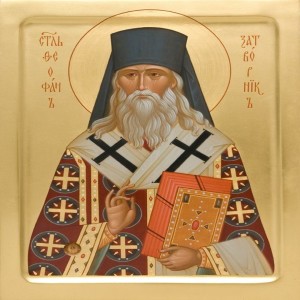 Once again St. Theophan expresses a kind of a holy genius as he speaks to Anastasia. We began the evening by discussing his final simple rule to follow in order to progress in the spiritual life. Patience, he tells Anastasia, will help her to endure and see through the trials and tribulations of life. It will allow her to remain steadfast her discipline. She is not always going to see the fruit of her labor and perhaps not for many years. So she must hold on to the wisdom of the fathers and of the Church; trusting that God will make all things work for the good of those who seek Him.
In Letter 44, St. Theophan offers Anastasia three precautions to take  so that she might avoid some of the pitfalls involved in walking along the spiritual path. The first is never to think that you've already succeeded in doing something. The  thought that "I've done it!" easily slips into our mind in such a way that we lose our energy in the pursuit of the spiritual life.
Secondly we must not allow ourselves to relax under any condition. By this, he does not mean that we do not allow ourselves time to rest and to be restored physically. What is warning against is that the Evil One can tell us that we've been working very hard and that we should ease up on self-constraint and self-observation. When this happens we begin to indulge ourselves indiscriminately. It is like a hole in a dam; it eventually wears away the earth until the water floods through. The evil enemy will speak these words of sweetness to us to give us false encouragement.
And finally, Theophan begins to offer a word a special caution that is tied to the celebration of Easter as well as the coming of spring. As we come to the end of the penitential season and as we see new life emerge in our world and its beauty, we can find ourselves overcome by the senses. Simply put, the new life that emerges in spring time can be enough to arouse all the senses and unless we are vigilant as to what's going on within we can be led astray even by what is good. The devil often takes the form of an angel of light or uses that which is good in order to distract us - ultimately leading to our fall.