Thursday Dec 30, 2021
Letters of Spiritual Direction to a Young Soul - Letter Seventy-One, Part III and Letter Seventy-Two, Part I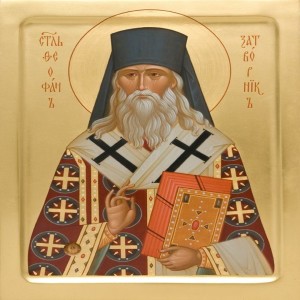 After a brief hiatus we picked up with our reading of St. Theophan's letters to Anastasia. We concluded Letter 71 with Theophan's discussion with Anastasia about the struggle with coldness and prayer. Once again he reminds her of the value of memorizing prayers -  in particular the psalms. Yet what is essential is not simply the memorization but rather that she would embrace each word and pray it with a depth of feeling. It is essential that she approach the prayer life not as a task oriented behavior but rather as a spirit guided response to love. There are times when a certain word or prayer will speak to the depths of the heart and she may remain with that prayer for the entire period that she has set aside. The more that she cultivates prayer, the more that she comes to love it, the less need there will be for rules. One thing needs to be understand: prayer is the root of everything!
In letter 72, Theophan is filled with great joy. Anastasia has made a decision to embrace the religious life. He begins by telling her to hold fast to the decision now that it has be made and let it form her thoughts and to further mover her away from worldly desires and pleasures. She is going to live as one completely given over to the Lord. Therefore, she is to kindle that very spirit in which she voiced her decision. Theophan's initial counsel is to wait patiently. God will test and deepen her desire for this vocation. He will show her how to carry it out. For now, she has to wait and pray in a spirit of obedience and love. Everything that she set out to do in her pursuit of holiness she is to do a little more decisively now. The foundation has been laid; now she must construct the building. Set aside worldly amusements and distractions, Theophan tells her. Become ever more attentive to God's call. 
---
Text of chat during the group: 
00:14:31 Rachel Pineda: Wow, hello! Good to see everyone.
01:13:09 Anthony: I really appreciate this point....the flip side is the pressure to be a religious / priest if you really want to do something good.'
01:14:53 Anthony: Good point Joanne on our unawareness of lay saints
01:18:31 Anthony: There are lots of lay saints in Lives of the Saints Vol 2, by Catholic Book Publishing Co.
01:18:55 renwitter: As usual, compelled to point out that though she is depicted as if she was, Saint Catherine of Siena was not a religious. Nor was Saint Gemma Galgani, or Saint Kateri, Saint Margaret of Cortona, Saint Monica, Joan of Arc, and so many more. An equally long list on the men's side. It is very common for Saints to be depicted in the habit of a religious order they were closely associated with, and it came make is seem like they were religious, but they weren't! I always love finding new lay saints :-)
01:20:14 Ashley Kaschl: Yes! Thank you, Ren. We aren't taught that as clearly, if at all.
01:21:12 Cathy: Happy New Year Blessing to all!