Thursday Jan 13, 2022
Letters of Spiritual Direction to a Young Soul - Letter Seventy-Three, Part II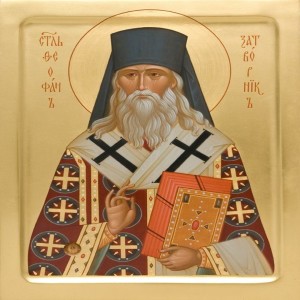 Tonight we concluded letter 73 to Anastasia. Once again St. Theophan is seeking to help prepare her for the path that God has called her to take. Even though she is still living at home she is not to remove her hand, as it were, from the plow or look back. She must keep her focus intently upon Christ and not lose that gaze even for a moment. Walk circumspectly, he tells her. Guard your heart in all the ways that you have been shown -  for God is a jealous God and would have your heart completely. In the rarest of ways she is to be the spouse of Christ, giving herself to him in mind and body and with an undivided heart. She must even admonish herself at times - knowing that she cannot rely upon her zeal or constancy.  A life that is lived in half measures is destined for great sadness. This is true and whatever station in life or vocation we find ourselves. The consecrated virgin becomes for us the eschatological sign par excellence; we are destined to share in the fullness of the life of the holy Trinity and to be wrapped in an eternal love that would have us completely.
---
Text of chat during the group:
00:32:38 Mark Cummings: The Carmelites describe our union with Christ as a mystical union that is vastly superior to whatever bonds of union may be found in a physical or moral body...a real union, so real that it surpasses all the others "as the grace surpasses nature, and immortal realities surpass perishable realities"
00:36:16 Anthony: A family ideally is a little "monastery," in my opinion, exercising humility, and caring for each other to bring each other to Heaven....and when children grow up and marry, they establish "daughter monasteries" of their initial family.
00:37:13 Mitchell Hunt: Important topic, I think the even the  married can be internally chaste (withdrawn from lust and the sexual spasm).  Similarly a "celebate" can be not chaste behind  closed doors
00:49:14 Anthony: 1 Cor 7:14....the unbelieving husband is sanctified by the believing wife.
00:49:37 Anthony: If wifehood is not holiness, she cannot make him holy.
00:52:49 Anthony: 1 Cor 7:7 "but everyone has his proper gift from God"
00:56:23 renwitter: I've always loved the term grindstone for the people in our lives who help make us holy. Sandpaper is a good one too though :-D
01:00:26 Anthony: Grindstone - I make my own tools for chasing and repousse.  Grindstones and sandpaper are _indispensable_ to getting a polished tool face.  If your tools are good, you can make a thing of beauty.
01:02:09 Mark Cummings: We must embrace our crosses.
01:15:28 Miron Kerul Kmec: Thank you
01:15:47 Anthony: OK PAdre