Thursday Nov 04, 2021
Letters of Spiritual Direction to a Young Soul - Letter Sixty-Eight, Part I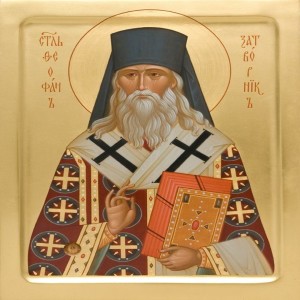 Tonight we began letter 68, entitled "The Need for a Good Counselor. However, as we noted, this is something of a misnomer. The bulk of the letter is actually about idle talk and the discussions of men and women. Anastasia mentions that "a rumor went around". St. Theophan is deeply worried about this. He is worried that Anastasia might see this is a small thing or that she might get caught up in the mindset of those around her that make use of words and their meaning in a hurtful or sinful fashion. Anastasia must allow conscience to guide and direct her and give her the courage that she needs to avoid such conversations. She is always to be prudent in her use of words and never provoke others by her speech or by her demeanor. And even if she becomes the focal point of others' gossip about the way that she lives her life, again conscience should be her source of comfort and courage. She must not allow herself to be baited into responding by what people say or think about her. Rather she had to be patient until the moment passes and seek to respond equably to everyone that she encounters. 
Not surprisingly, much discussion ensued about this matter. Sins of speech are often taken lightly. We are all too willing to judge people by what they do or what they say and to be driven by emotion. Our ego must have no place in our response. Rather, we must put on the mind of Christ and seek to engage all with a humble and loving heart. Meekness is perhaps one of the greatest of virtues. It allows anger in the face of injustice to be shaped by love and by grace. We must withhold judgment when it comes to the other person. Our greatest desire must be to understand, to show loving concern, or to help bring healing and comfort. This is something our world desperately needs and should be a distinctive quality of Christian behavior.
---
Text of chat during the group:
00:31:29 Anthony: I think there is a difference between the mode of interpersonal relations and political relations.  For prudence, I think we need to modify "charity never judges," for sometimes we need to be ware to protect ourselves.  The danger may never come, but maybe it's better to prepare for a possible danger than to be caught flatfooted because you always try to give benefit of doubt.
00:38:28 Wayne Mackenzie: guilty
00:39:13 Cathy: I do this - I think its
00:39:33 Cathy: I think it's impatience
00:43:27 Anthony: Gadfly: Socrates and Kierkegaard
01:01:23 Anthony: In a way, what St. Theophan is encouraging is a spiritual chivalry.  The tales of chivalry do include knights with sharp words, but in the best form, chivalry is self control and at the service of love.
01:06:40 renwitter: It is always a powerful thing to hear Jesus describe his own heart with only two virtues: humility and meakness.
01:07:48 renwitter: Maybe as an illumination of the world views meakness…every time I type it, my computer autocorrects it to weakness 😂😂😂
01:28:59 renwitter: "A bruised reed he will not break, and a smoldering wick he will not snuff out"
01:34:43 Lyle: Imagine how many of "US" there are out here who want to CONVERT from something, BUT we have NEVER found a Confessor, whom we believe is TRULY "standing in the place of Christ"?
Comments
(1)
To leave or reply to comments, please download free Podbean or