Thursday Oct 07, 2021
Letters of Spiritual Direction to a Young Soul - Letter Sixty-Five, Part III and Letter Sixty-Six, Part I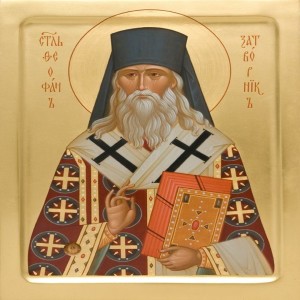 Tonight we concluded Letter 65 wherein St. Theophan quotes St. Poemen on the nature of the God-pleasing life. Theophan emphasize here the importance of being unyielding in dealing with our thoughts. We must give them no room for growth and not nourish thoughts that are contrary to God's will and to the life of virtue. Closely tied to this struggle with the thoughts is the cultivation of virtue. He tells us that one must at the same time do good and cultivate every sort of virtue within oneself in order that both of these things will bring about the purification of the heart. Theophan concludes the letter with multiple quotes from Saint Poemen on the fundamental virtues to be cultivated. We find in the Fathers a surprising consistency in their thought. What we must desire above all is to foster an enthusiasm for the Spirit of God. The hotter that this flame burns the less sinful thoughts have any access to the human heart. 
In turning to Letter 66, we find Theophan speaking with Anastasia about making a pilgrimage to the monastery of Saint Sergius. Theophan is obviously very pleased with this decision. However, he wants Anastasia to understand that this will not simply be a pleasant stroll or satisfy her curiosity. It is a spiritual pilgrimage and she will find in it great labor of mind and body. This is part of what she offers to God and to the particular saint whose intercession she seeks. There will be great fruit, he tells her, that comes from this - both perceptible and imperceptible. God gives the Saints the ability to see what believers do for them and hear what they ask of them.
---
Text of chat during the group:
00:23:00 Carole DiClaudio: What page are we on?
00:23:13 Carol Nypaver: 259
00:23:22 Carole DiClaudio: Thank you :)
01:00:59 renwitter: Probably a boyfriend - taking her on one of those monastery road trips you are always suggesting to couples ;-) He came along to impress Elder Theophan :-D
01:02:24 Carol Nypaver: About 33 miles
01:02:56 renwitter: hahahaahahahha
01:03:13 Carol Nypaver: lol
01:21:58 Carol Nypaver: Thank you!  It was a wonderful interview.  Good job, Father!
01:23:17 Ashley Kaschl: Thanks, Father!
01:24:10 Carole DiClaudio: Thanks Father!!