Thursday Oct 14, 2021
Letters of Spiritual Direction to a Young Soul - Letter Sixty-Six, Part II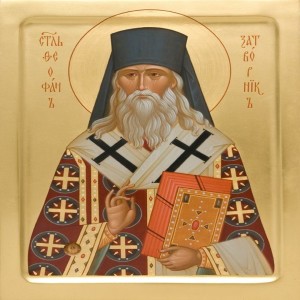 Thank you again to all who participated in the group tonight. It was a great blessing as always and joyful. 
Tonight we concluded Letter 66 of Saint Theophan to the young Anastasia. Anastasia had decided to make a pilgrimage to the monastery of Saint Sergius. Theophan offers her counsel as to how not to turn this into an act of curiosity or to reduce it to a mere stroll. 
Pilgrimages involve the full self; specific sacrifices and hardships - all of which form and shape the heart. It is a reflection of our journey toward God. 
She can count upon the blessings and the prayers of Sergius in this journey. However, she must continue to embrace the practices Theophan has taught her. She must pray unceasingly along the journey; the short prayers that he taught her. Above all he encourages her to memorize the Psalms or those that speak to her heart in order that she might be reciting them along the way and meditating upon them. 
This journey is to be spent reflecting upon her relationship with God and the state of her heart. When she reaches her destination, she is to make a good confession and receive holy communion. The labor of her travel is meant to help sensitize her conscience in order that she might not overlook the most important thing, tears of contrition. It is such tears, rooted in the spirit of repentance, that will open the gates of heaven to her and the flood of God's mercy. One tear is like the renewal of baptism, cleansing the heart and restoring one's relationship with God. 
She must remind herself that the most trustworthy path in this life is one of repentance and that all of heaven rejoices over someone who weeps and is contrite, feeling his sinfulness.
---
Text of chat during the group:
00:23:48 Mark Cummings: I am not sure if I should feel bad that I have far less than 50,000 thoughts a day or if I should feel good that I potentially have less bad thoughts to fend off. I wonder when I lose my train of thought if those would be included in the total count for the day.
00:44:38 Ann Grimak: Thank you Father great explanation
00:44:40 Ashley Kaschl: We've kinda moved on but as a sidenote to what Father was talking about earlier...I was told, once, that BUSY is really just an acronym for "Bound Under Satan's Yolk" when it comes to daily Mass, prayer, and the spiritual life, which was definitely a gut check for me 😅
00:47:20 Mark J. Kelly: Ashley makes a great point.  While most see Acedia or Sloth displayed by a spiritual depression or withdrawal many ancient and modern writers see Acedia or Sloth in "over-BUSYness".
00:55:29 Eric Williams: I look forward to Fr Miron bringing back *all* the prostrations to Good Friday at our church. ;)
01:07:00 Rachel: In Divine Intimacy there are 2 readings that help with preparing for a good holy confession called, Simplicity and Sincerity. Two of my top 10 readings from that book. Yes, both traditions can compliment each other beautifully when one understands the language of the desert fathers.
01:11:31 Rachel: wow. yes
01:15:16 Rachel: That was such a good point. Infantilizing under the guise of obedience.
01:21:40 Mark Cummings: thank you, Rachel...I will look over Simplicity and sincerity before my next reconciliation
01:27:28 St. Stanislaus Kostka Religious Education: is that a meaning of integrity?  that we allow God to integrate our lives totally
01:29:37 Rachel: Thank you Father and all!
01:29:48 Ann Grimak: Thank you so much Father
01:29:52 maureencunningham: Thank You
01:30:10 Mark Cummings: thank you, father!
01:30:59 Rachel: Thank you, I am in California