Tuesday Dec 15, 2020
The Ascetical Homilies of Saint Isaac the Syrian - Homily Seventy-five Part II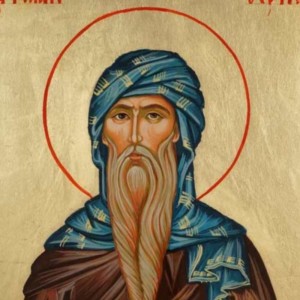 We continued our discussion of homily 75. Isaac draws us into the beauty of the practice of vigils. He speaks to us of the freedom from despondency and the onrush of joy the monks who immerse themselves in prayer at night experience. With the mind and heart filled with the things of God and of His word, no foreign thought has room to enter. All they know is God and they speak to him in the secrecy of their heart.
Isaac makes it clear that there is great room for variation, depending upon the monk and the strength of his constitution and will. Adjustments might have to be made, he acknowledges, but one always seeks to keep his mind and heart fixed upon God or upon the example of the saints who lived in this discipline in all of its fullness.
Isaac then begins to lay out for us how it is that these monks were able to sustain themselves in such a life; not only the discipline of it but how they could maintain themselves physically and emotionally in such isolation. As always, Isaac's writing is beautiful; no matter what he touches upon, it speaks directly to the heart.