Thursday Aug 10, 2017
The Ascetical Homilies of Saint Isaac the Syrian - Homily Fifteen Part II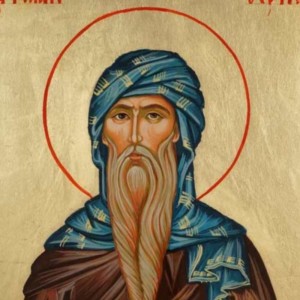 We continued our discussion of Homily 15 where St. Isaac teaches of the need to avoid negligence and laxity in the spiritual life.  Those who seek purity of heart and avoid clinging to the things of the world begin to experience the light and life of the Holy Trinity. Those who experience such divine vision and bear that light within drive away demons. 
However, the human heart can be ruined and wrecked by contact with those who feign purity, who are given over to perversions and whose actions desecrate all that is good and beautiful. One cannot live with one foot in the Kingdom and another within the world. 
Our lives must be those of constant Repentance - a turning away from and hatred of all that keeps us from sharing in that fullness of life.  The more we taste the sweetness of the the Holy Spirit the greater our desire for the kingdom should become.