Thursday Aug 17, 2017
The Ascetical Homilies of Saint Isaac the Syrian - Homily Fifteen Part III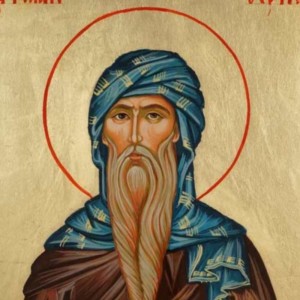 Last night we concluded Homily 15. St. Isaac beautifully weaved his way back and forth between the dangers of talkativeness, gluttony and and the association with those who would pull one away from the path of sanctity and the contrasting virtues of silence, fasting and solitude. 
The greater the embrace of the virtues often brings with it a kind of isolation. The witness of virtue itself is challenging and elicits the fearful anger or resentment of others. 
One should lives one's life from Eucharist to Eucharist - desiring the nourishment that comes from and is a taste of heaven.  The more one longs for the Bread of Life and to be nourished upon the love of God the less one will be attracted to worldly pleasures that are often sought in its place. 
Living for God and from God must become the ultimate joy and pursuit at every moment of one's life.