Thursday Apr 11, 2019
The Ascetical Homilies of Saint Isaac the Syrian - Homily Fifty-four Part IV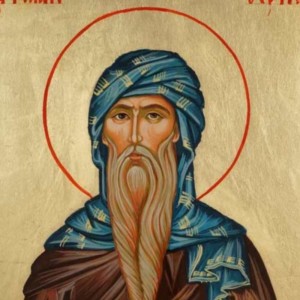 Tonight we continued our discussion of homily 54. Isaac begins to explain to us the importance of tears in the spiritual life as a reflection of true repentance and as a fruit of repentance. Through rumination on our sin and through meditation upon the reality of the brevity of our life we come to mourn what has been lost through sin and begin to find that our only hope is in what Christ can offer. It is the vision of this that fills the soul with joy. 
Isaac then shows us that the solitary life and the vocation of the solitary reveals that we cannot neglect the interior life. We are not mere secular humanists, but our strength is in the Lord and our capacity to love comes only through his grace. 
Finally Isaac calls us to hold fast and to have courage in the spiritual battle, for God is our guardian and protector. Without his grace all things would be ravaged by the evils and consequences of sin. We must not let affliction strip us of hope but hold fast to our faith in what the cross shows us; that in self-emptying love we experience now our destiny and dignity in Christ. Even if we were to lose all sense of security in this world, our hope is invincible if we are immersed in the love of the Lord.