Thursday Nov 08, 2018
The Ascetical Homilies of Saint Isaac the Syrian - Homily Fifty-one Part I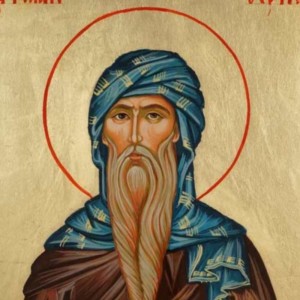 Tonight we began reading homily 51. To say it was challenging is an understatement. Saint Isaac presents us with the gospel in its purity and challenges us to abandon our comfortable and limited perception of the truth; in particular our understanding of mercy and justice. Isaac, in stark terms, tells us that rash zeal and fanaticism have no place in the spiritual life and in our relationships with others. We are not allowed to give way to our desire to judge others according to our own sensibilities. We are to put on the mind of Christ and our love for others is to be cruciform. 
Very often we take a morbid delight in assuming the position of power within relationships, enjoying correcting others when in reality we only add to their suffering. Furthermore, our rebuke of others only has the effect of undermining our own spiritual lives. Isaac bluntly tells us that to judge another is like a father slowly strangling his own beloved son. 
We can only understand Issac's teachings from the perspective of the life of Grace and Theosis. We must be conformed to and transformed by Divine Love in every way.  
In the weeks and months to follow, St Isaac will draw us deeper into the mystery of God's mercy and the beauty of the human person made in His image.