Monday Nov 26, 2018
The Ascetical Homilies of Saint Isaac the Syrian - Homily Fifty-one Part III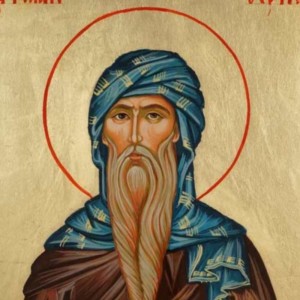 Tonight we continued with our reading of homily 51. St Isaac the Syrian begins to map out for us how we are to form and shape our attitude and our thoughts in such a way that we guard and protect our own virtue and our capacity to look at others with Mercy. We are to be circumspect in our speech and in the revelation of our thoughts to others – being careful not to allow ourselves to be manipulated or drawn into acts of sin such as detraction.  
In our service of others and in our charity we are to guard and protect the dignity and the feelings of others. We must never set our desire to perform a good work above the identity of the one we are called to serve.  We are to lift them up in every way and be careful not to diminish their sense of worth. 
Isaac is very strong in his language, telling us that when we are genuinely pained for the sake of any person then we are akin to being a martyr. We must grieve for the wicked and understand that sin is it's own punishment. We must imitate Christ who died not for the just but for the wicked. 
Furthermore, we must seek to establish within ourselves true discernment through bodily chastity and purity of conscience. If these are lacking every act becomes void in the eyes of God. We seem to have an infinite capacity for self delusion; our hearts telling us that we are good and righteous for the benefit of our egos and self esteem. God reckons righteousness in proportion to discernment and Saint Isaac provides us with a multitude of examples of how this is true.