Thursday Dec 20, 2018
The Ascetical Homilies of Saint Isaac the Syrian - Homily Fifty-one Part VII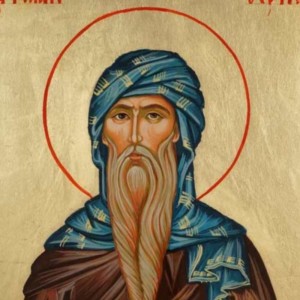 As we continue with homily 51, Isaac begins to speak to us about some of the more subtle challenges that we face along the way. At no time are we to relinquish the hard one freedom over the senses. Either through extending rest from ascetical labors indiscriminately or through laxity and slackening our watchfulness of heart, we can wound ourselves in small or great ways through our sin. If we give free reign to the senses we also give free reign to our hearts and the attacks of the evil one.
Isaac understands that even the most experienced person in the spiritual life will at times slip into sin. However we must not persist in that sin and act toward God in a cunning way. We must not give ourselves over to the illusion that life will go on indefinitely or that we will have the opportunity to repent. We must keep before eyes the brevity of life.
Likewise, we must always be engaged in the work of the heart. There's always the danger that our asceticism can simply be an end in itself, feeding the ego and self-esteem. If we do not possess a discriminating disdain for the things that are passing in this world and if we are not driven by our love for God, even the most disciplined person can be very far from the life and love of the kingdom.
Those whose hearts are conformed to God do not hate sinners but rather look upon all with compassion and mercy. We must understand that God has not acted towards us with justice but rather with mercy and love. And what other way can we look at another person who is harassed and mocked by the evil one than with sympathy. We must be heralds of God's mercy and goodness.  Great care must be given not to project on to God our own understanding of justice, Hell, and retribution. We must always look to what God has revealed to us in his only begotten Son and understand that God is eternal love and mercy. It is this reality that we are tempted to change to fit our own imagination.