Thursday May 30, 2019
The Ascetical Homilies of Saint Isaac the Syrian - Homily Fifty-seven Part II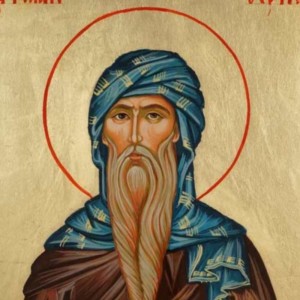 We continued tonight with homily 57 and read it to its completion. Saint Isaac gives us perhaps the most profound explication of humility among the fathers. Without humility all virtue is in vain. The Lord's concern is with the soul's amendment not with a self-willed "traffic in sin under the guise of divine pursuits." Failings are not a problem for Isaac. If anything they produce humility in the soul; we come to see with a greater clarity our poverty and our need for God's mercy and grace.  
Isaac tells us to seek humility even in the gifts that we receive from God. If they don't help to produce humility within us, Isaac tells us, we should ask God to remove them from us. 
We must get used to the fact that afflictions are a part of our life as Christians and they give birth to humility. We must not think of our life and growth in virtue outside of them, otherwise we open the door for pride.
We can come to the point that we love pride. When this happens we esteem our own knowledge and intellect and we fall into a kind of derangement of mind. It is then that repentance becomes an impossibility and the worst of evils manifest themselves. Such a radical turning away from God leads men into insanity. Thus we must beg for humility as the mother of all virtues. And in this humility we must never try to outsmart the demons but rather let the light of Christ overcome the darkness within us.