Thursday Feb 07, 2019
The Ascetical Homilies of Saint Isaac the Syrian - Homily Fifty-two Part III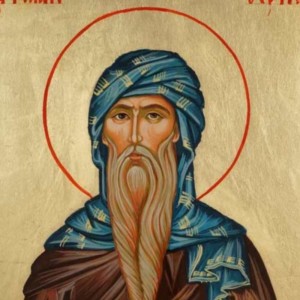 We continued our discussion tonight of homily 52 where St. Isaac again tells us that knowledge is perfected by faith and acquires the power to ascend on high, to perceive that which is higher than every perception and to see the radiance of God that is incomprehensible to the mind and knowledge of created things. It gives us a foretaste of things to come and reveals the future perfection. 
The works of virtue lead us to faith. But even they are only steps by which the soul ascends to the more lofty height of faith.  The way of life proper to faith is more exalted than all things in this world - even that of virtue. 
Lengthy discussion ensued about the struggles in this world to pursue genuine faith – how we often settle for something far less than what God offers. We seek security in the world more than intimacy with God. Unceasing prayer and the means to such prayer are often neglected or unknown.  Often we seek to shape our spiritual life according to our own judgment rather than according to the mind of God.
Comments
(1)
To leave or reply to comments, please download free Podbean or