Monday Aug 27, 2018
The Ascetical Homilies of Saint Isaac the Syrian - Homily Forty-eight Part II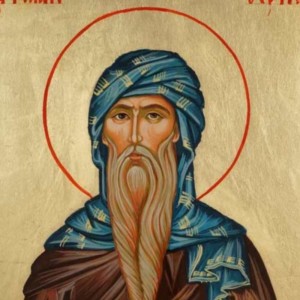 Tonight we continued with our reading of homily 48 of Saint Isaac the Syrian. It is both beautiful and challenging. Isaac begins by comparing humility and conceit and how God will chastise the soul to bring healing - opening our eyes to the poverty of pride. 
Isaac uses this as a prelude to speaking to us about fraternal correction. We must always approach others not from the position of power but rather humbly and with the desire only to heal. We must never shame someone publicly or offend against love.  Behind all things must be the remembrance of God that guides and directs our actions and reminds us of the dignity of the other.
Comments
(1)
To leave or reply to comments, please download free Podbean or
Why in the past couple of readings have the discussions moved so far from the passage. It takes away from the beauty and insight of Issac's writing. The peanut gallery seems to be more focused on hearing themselves talk than listening and contemplating Issac the Syrian's message. The drastic contrast between Issac's homily and the crowd's attempt to appear intellectual further encourages my silence.