Friday Sep 14, 2018
The Ascetical Homilies of Saint Isaac the Syrian - Homily Forty-eight Part IV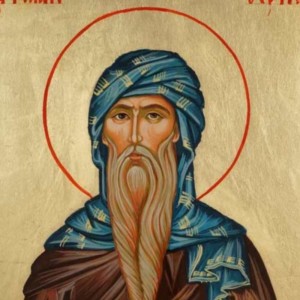 Tonight we continued our reading of Saint Isaac the Syrian's Homily number 48. After having spoken about fraternal correction and having divine love as the standard that we follow, Isaac turns his thoughts to allowing the heart to be overcome by fervor for God. We must develop a longing for the age to come and a deep hope for heaven. 
The one who longs for heaven keeps before his mind's eye the thought of death. We do not live for this world but we are citizens of heaven - those sharing a dignity and destiny that God alone has made possible -  to share in the fullness of divine life and love. 
Our longing for God leads us to watch for him at every moment, to make our life itself become prayer. Christ is the pearl of great price and we should be willing to let go of all things in order to pursue and possess him. We should cherish the solitude in which God speaks to us in the language of silence and where he is comprehended by the vision of faith. 
God is the eternal rock upon which we find stability and security. He is the cornerstone that holds our lives together.