Thursday Aug 16, 2018
The Ascetical Homilies of Saint Isaac the Syrian - Homily Forty-seven Part II and Homily Forty-eight Part I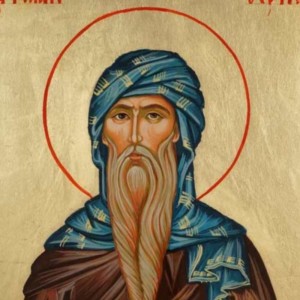 We picked up this evening with homily 47 where Saint Isaac continues to discuss the distinction between natural knowledge and spiritual knowledge. Natural knowledge provides us with the ability to distinguish between good and evil. When we foster this knowledge and embrace it, repentance is born in the heart and we turn more more fully away from our sin toward God. It is then that we can receive the gift of faith through which we obtain spiritual knowledge. Such faith gives rise to the vision of the divine. We see more fully our identity in Christ and the life He has made possible for us. What is laborious and toilsome then becomes light and easy because we are no longer driven by fear or sorrow alone but by love. 
In Homily 48, St. Isaac begins to take us through various aspects of the spiritual life starting with the necessity of humility in all things. It reaches its perfection when we see our weakness and poverty fully.
Along with humility we must foster a spirit of gratitude; avoiding the murmuring disposition that arises when we lose sight of God's mercy and love. When suffering or when faced with evil we must not lose sight of the fact that God is the Lord of Love and the Governor of History. All things are in His hands despite the evil that so often manifests itself within the world and even the Church.
Comments
(3)
To leave or reply to comments, please download free Podbean or
I bless my friend, Br.Leland, who has led me to these inspired thoughts as I Journey into God➕
thank you, l value these discussions.
I shall miss your daily presence on twitter, but am glad I've made the connection with the podcast... Mother Julian also counciled us to not dwell too much on our sin but return to the joy we have in being loved by Him . Love and blessings to you