Thursday Oct 06, 2016
The Ascetical Homilies of Saint Isaac the Syrian - Homily One Part I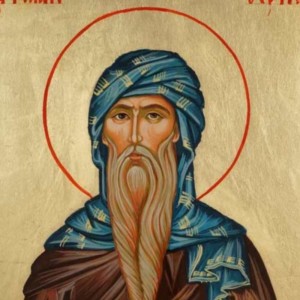 After a brief introduction to St. Isaac and his times, we began reading and reflecting upon his first homily on "Renunciation and Monasticism." In the Syriac, the first six homilies form a unit with one title "On the Discipline of Virtue" - hence the opening sentence of this homily - "The fear of God is the beginning of virtue, and it is said to be the offspring of faith." 
This first homily seems to sow the seeds of many of the principal themes that will be developed throughout the book.  
Virtue is sown in silence.  As Christians we must seek to collect our thoughts and prevent them from wandering into distraction.  Faith frees us from the preoccupation with the self and heals us of the malady of isolation; it allows us to transcend the self in order to see God and neighbor and so love them. It is allows us to see that every moment is freighted with destiny because every moment is an opportunity to love.
To foster the development of such faith we must avoid the inconstancy that often arises in our hearts and instead remain in the silence and immersed in the study of the scriptures.  We must embrace the kind of poverty that leaves us unencumbered and so free to direct our energies to the study of the Word.  In doing so we build the entire edifice of the spiritual life.  In other words, the city must become our desert; although living in the world we remained removed from the unnecessary affairs of the world so as to protect our imaginations and allow the passions to abate.  
The soul must become drunk with faith - constantly under the influence of love.  Thus inebriated with the spirit we will find the courage to tread beneath our feet all that prevents the growth of the discipline of virtue.
Comments
(2)
To leave or reply to comments, please download free Podbean or
Truly, we have created a Christ of our own fashioning. That is why it is so hard for people to die to self, even just a little. Because they only know the Jesus they choose to know.