Thursday Oct 13, 2016
The Ascetical Homilies of Saint Isaac the Syrian - Homily One Part II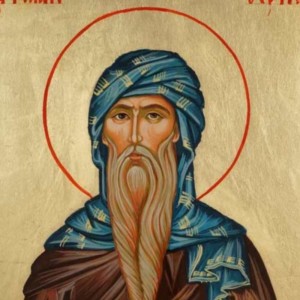 St. Isaac begins by encouraging us to become drunk with faith in God; to be so immersed in our relationship with Him that we are constantly under the influence of His grace.  Only in this way will the malady of the senses and the passions that arise out of them be healed.  It is this understanding of Christian Asceticism that must be regained.  Instead of seeking distraction and entertainment in our lives, we must seek solitude and silence; to purify the heart in order to be drawn into the Mystery and Wonder of God. 

When God's grace is abundant within us we easily scorn the fear of death and are willing to endure the greatest tribulations.  In fact, Isaac tells us, such trials are necessary for the perfecting of faith and lead us to rely more and more upon the providence of God.  Without this trust, a person is continually waylaid by his fears of the world around him and the unknown.  
Fear of God, the offspring of faith, and obedience to the commandments is the only means to avoiding distractions.  As human beings we are constantly in a state of receptivity through our senses and unless we turn away from the senses we will gradually be driven away from our delight in God.  A conscious choice must be made to simplify our lives in order to provide them with the solitude that is need for prayer and study.  Without such intent we will be driven back to the inveterate habits of licentiousness.