Tuesday Nov 17, 2020
The Ascetical Homilies of Saint Isaac the Syrian - Homily Seventy-four Part III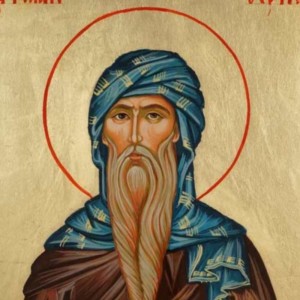 Tonight we lingered long over a mere four paragraphs from homily 74. Their beauty and their depth allowed no other option.
Isaac began by speaking to us of  the beauty as well as the fragility of chastity. This virtue, which gives us the capacity to love freely, is to be treasured and protected; for it can be lost even in old age when one might think it has become deeply rooted. Isaac's vision of life is one of repentance; of continuously turning the mind in the heart to God and letting go of all obstacles that would prevent us from experiencing the deepest intimacy with him.
The path to that intimacy, Isaac tells us, is the Cross. This is the door through which we enter into the heavenly Mysteries. When we experience the affliction of the cross we also experience the consolation of the vision of God's love and presence. We never suffer in isolation.  The cross both reveals the love of God to us but also transforms us and draws us into the depth of that Love.