Tuesday Nov 03, 2020
The Ascetical Homilies of Saint Isaac the Syrian - Homily Seventy-three and Homily Seventy-four Part I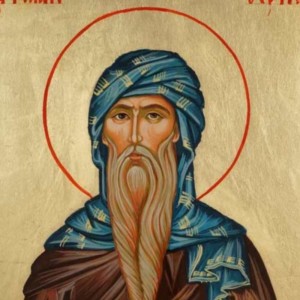 Once again we are presented with a beauty untold; that is, until recently when it has become accessible to us in the writings of St. Isaac.
We started this evening with Homily 73. Isaac, in a very brief and focused manner, speaks to us about the reason for embracing the exile of the desert. In doing so, one avoids close proximity to those things that could be a source of temptation and sin.  Even being around worldly things can arouse the turbulence of warfare against a soul and allow her to voluntarily be led away into captivity even though no warfare has assaulted her from without. In other words, by living in a world that has become comfortable with sin we can find ourselves with dulled  consciences. We may no longer live with a heightened sense of vigilance but give the evil one the advantage of seeing every manner of drawing us away from God. The poverty of the desert, the exile from the things of this world, extricated the monks from transgressions; it freed them from the passions. In a sense, it gave them the ability to run without impediment, to gird their loins and to seek the Lord without hesitation and without condition or limit.
Moving on to homily 74, Isaac gives us a more studied approach of how we deal with hidden thoughts and the actions and behaviors that can help us. We must begin with the study of the afterlife. We must acknowledge the fact that our life in this world is very brief. Having done so we find within ourselves courage and freedom from fear, every danger, and our impending death; for death we know only brings us closer to God. Such a vision of life helps us to patiently endure afflictions. Of course there is always the temptation put before us to return to our fears, to place ourselves once more in the shackles that once bound us. Cowardice can overcome our minds and we can begin to focus upon the body and its health. We become prey to the fear of losing all that the world can offer us. As always, Isaac's writing is penetrating and it holds up an image of the desire for God that we might not recognize in ourselves.  To read Isaac is to be humbled.