Thursday May 04, 2017
The Ascetical Homilies of Saint Isaac the Syrian - Homily Six Part II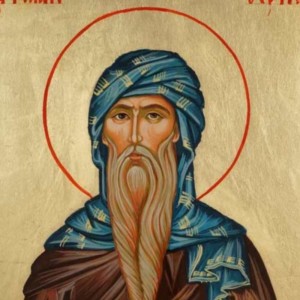 St. Isaac presents us with the identity of the monk and his defining characteristics. Discussion ensued about interiorized monasticism and our embrace of the call to sanctity. Holiness, the control of the passions and unceasing prayer are meant not only for the monk but for all. 
Like the monk we are called to love chastity and to pursue it through nourishing ourselves upon the writings of the scriptures and the Fathers and through prolonged prayer. We must immerse ourselves deeply in the love and mercy of God in order that the deep wounds we bear may be healed. 
Our life is found not in the things of this world but in God. We are strangers to the city and citizens of the Kingdom. Our detachment must be such that we fear not the loss of our reputation but endure all dishonor quietly in order to defuse hatred and anger. 
Bearing such affliction purifies and solidifies the particular virtues within us as gold is purified in the fire.