Thursday May 25, 2017
The Ascetical Homilies of Saint Isaac the Syrian - Homily Six Part IV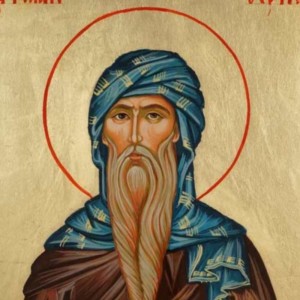 St. Isaac began his teaching with a few warnings last evening. The constancy of a soul and its purity is tested by the subtleties of vainglory. The moment one begins to trust in the strength of his virtue and to think it is invincible, he begins to speak freely of licentious subjects. He will then be inundated by unchaste thoughts and his mind will be defiled.  The greater the vainglory the greater the subjugation to the passion. 
Purity must be guard by bodily toil, reading of the scriptures, and care for the virtues until cleansing tears rise from the depths of the heart creating a fervent longing for God. Yet if tears are lost through negligence or sloth one cannot presume that this precious gift will be regained. 
Affliction alone solidifies and purifies the virtues in the heart and once the heart is purified the Holy Spirit becomes the teacher and guide. Fervor and the desire it expresses guides one to God with an ever greater swiftness. 
The pursuit of God must not be made in an over calculated fashion, where fear of perils hinders movement. Free reign must be given to desire and not held back by a false prudence masking a lack of courage.