Thursday Jun 01, 2017
The Ascetical Homilies of Saint Isaac the Syrian - Homily Six Part V and Homily Seven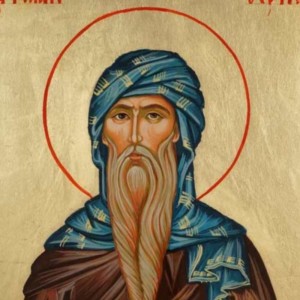 We began last evening's discussion with the brief but powerful conclusion to St. Isaac's Sixth Homily. Worldly wisdom can become a stumbling block to our souls and a snare before us. We can approach the spiritual life in a willful manner, placing great trust in ourselves and our own judgement. Rather we are to have fortitude in our pursuit of God and set out with an earnestness - walking by the knowledge that comes through faith.  Each person is unique and while we embrace a rule of life we must allow the Spirit to guide us in the way that leads to our sanctification. 
The focus of Homily Seven is on the difference between True and False Hope.  Hope is not a passive virtue in the sense that it finds expression in our willingness to toil and labor in the pursuit of holiness and that confidence arises out of a pure conscience that does not desist in standing before God.  "Think not to grasp the winds in your fist, that is, faith without works."  Our confidence must be built upon the real relationship we have with God not upon the illusion of empty trust and lack of commitment. 
At times God allows us to be chastised to awaken us from such illusions - to be "seared with the hot iron many times" so that we may be instructed.  For mercy's sake, God allows us to experience tribulation.