Thursday Dec 19, 2019
The Ascetical Homilies of Saint Isaac the Syrian - Homily Sixty-six Part III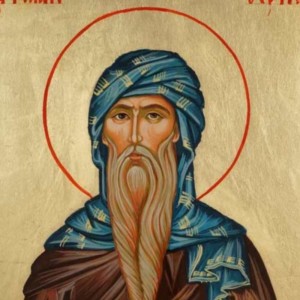 We continued tonight with homily 66. St. Isaac lays out for us the path to prayer and reveals to us its deeper meaning. It involves self-denial; a setting aside of the ego in order that one might be fully attentive to God. And so prayer is essentially self-renunciation shaped and guided by faith and fueled by desire.  
In so many ways we have to let go of our limited understanding of prayer and the shape that we typically give it in accord with our own will. Isaac would have us allow God to lead us into the depths of prayer guided by a love that is inestimable.
Our greatest obstacle is our selves – the many ways that we allow ourselves to be pulled towards other things. We seek fulfillment in that which is so much less than God and we lose sight of our hope. We freely give away, without effort, the love God holds out to us.
Isaac exhorts us to order our desire and longing toward God, to let nothing draws away from what He alone can satisfy. We must allow ourselves to hunger for He who is the Bread of Life - - for He who can satisfy us unto eternity.