Thursday Jan 02, 2020
The Ascetical Homilies of Saint Isaac the Syrian - Homily Sixty-six Part IV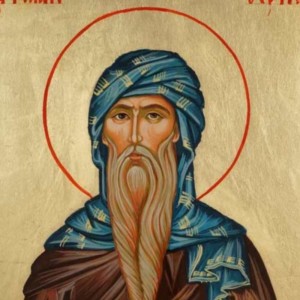 Tonight we concluded homily 66. Isaac focuses on the virtue of chastity and its beauty. It is to be prized and fostered through the gift of fasting. We must not give ourselves over to eating to the point of satiety. Rather our discipline must be regular and constant. We must humble the mind and the body so that our desire is ordered and directed toward God. At times it's hard for us to understand such a longing for virtue and the willingness to go to such great lengths to attain it. 
This is the revolution that Isaac calls for – to be completely directed toward God in everything that we do. Asceticism is essential and the relational aspect of it is equally if not more important. Our whole being must be directed toward God - in order that habit and grace may work together to lift us towards God and away from sin swiftly and, as Isaac would say, violently. Our hatred of sin and our love for virtue begin to work together in such a fashion that when we see a movement of the body and its appetites, there is a complete and absolute response that draws us to the Beloved. 
Asceticism is essential for the life of the Christian and for the Church as a whole. Its breakdown over time has distorted the vision of what it is to be a Christian and what it is to be transformed into Christ by grace.