Thursday Jan 04, 2018
The Ascetical Homilies of Saint Isaac the Syrian - Homily Thirty Part II, Homily Thirty-one and Homily Thirty-two Part I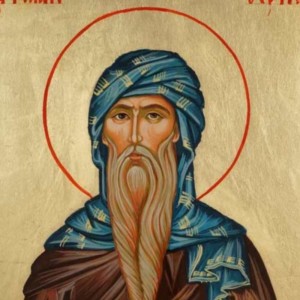 The group began by continuing to reflect upon the final paragraphs of Homily 30 wherein St Isaac emphasizes the uniqueness of man, in particular our corporeal nature and our reason and free will. It is this reality the shapes our spiritual struggle. We need to understand our strengths and limitations. 
In Homily 31 Isaac moves on to discuss the importance of vigilance in the moment - not looking to the past or to others but struggling today with what we are faced. We must valiantly engage in the battle and bear the recompense for our sin in a spirit of hope and joy. We are not to blame others for our sorrows but see them as rooted in our sin and as opportunities for virtue and healing. 
Finally at the beginning of Homily 32 Isaac introduces us to the fiercest of struggles - learning to abhor sin with our whole heart and the resistance that we face in this task. Only through this can we then develop a true love for virtue. This struggle is the unseen martyrdom of the spiritual life - the bloodless martyrdom that we experience daily.
Comments
(1)
To leave or reply to comments, please download free Podbean or