Wednesday Mar 14, 2018
The Ascetical Homilies of Saint Isaac the Syrian - Homily Thirty-seven Part V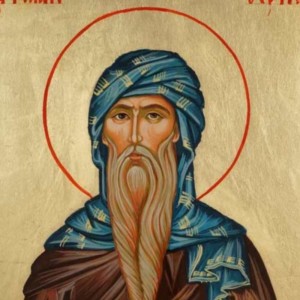 We continued this evening with our reading of St. Isaac's 37th Homily and his discussion of the essential practices of fasting and vigil that are the foundation of the spiritual life. Through this fasting we begin to experience the "warmth" of our hunger for God and the unshakable peace of prayer. It is also here that we move toward stillness of the thoughts and the passions and so are prepared for the purification of heart that God alone brings about. 
Isaac also emphasizes the importance of solitude in achieving and maintaining this purity of heart. We can't throw ourselves into the chaos and disorder of the world and expect to thrive. Rather we must guard our hearts vigilantly. 
Discussion ensued about Isaac's thought that this is the true mode of freedom and that we should choose fidelity to God's law and the salvation it promises over the law of the world which is rooted in the flesh. Life in this world is brief and we must be mindful of the dust to which we shall return and the judgement we shall undergo. 
Final thoughts centered on the state of cultural collapse in the West and the reduction of Christianity for many to a Moralistic Therapeutic Deism. It is a similitude of faith but not life in Christ or the deification that we are called to by grace.