Thursday Mar 29, 2018
The Ascetical Homilies of Saint Isaac the Syrian - Homily Thirty-seven Part VI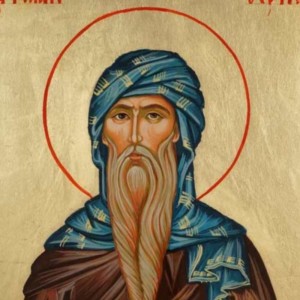 We returned to homily 37 tonight where St Isaac instructs us on the meaning and value of tears. They both cleanse us from our sins and are an expression of our compunction. Furthermore they anoint us and transform our countenance as we enter into greater intimacy with God and are transformed by his Grace. 
Life transformed by God's grace through such tears manifests to the world the resurrection that we experience now in Christ. We are to cast off the old man and live as those who seek Christ alone. Essential to this is fostering a life of stillness where we can mortify the senses in order to be more attentive to God. 
To one whose conscience is clear and pure God will often provide visions or revelations. Sometimes he offers these simply to console one struggling in the spiritual life, in particular those living in the desert as anchorites. Having stripped themselves of all earthly consolation, God in his providence supports and nourishes them by manifesting to them the truth through these two means. 
Discussion ensued regarding the experience of those in the world. While perhaps not experiencing the visions that are intrinsic to the solitary life, we are still called to foster stillness and seek intimacy with God as does the monk. To live our lives seeking God in all we do and having our lives shaped by this reality.
Comments
(1)
To leave or reply to comments, please download free Podbean or
Christianity is the consummation of a marriage with the bridegroom, an intimacy between humanity and divinity