Thursday Feb 15, 2018
The Ascetical Homilies of Saint Isaac the Syrian - Homily Thirty-six and Homily Thirty-seven Part I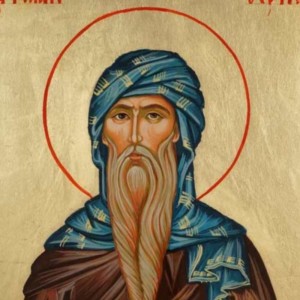 We picked up this evening with Homilies 36 and 37. Once again Isaac speaks to us of the importance of the Ascetical life and how it is the foundation of our sanctification. The ordering of the passions through tears, prayer and solitude are key as is humility. What Isaac seeks most of all in these Homilies though is to open our eyes to the wonder of God's love and His desire to draw us into His life. Isaac wants us to see how this love permeates all things and in seeing it he wants to stir our desire for God. This Life and Love are greater than all things worldly and so we should freely and without fear be willing to sacrifice all for it.
Comments
(1)
To leave or reply to comments, please download free Podbean or
The last 10 minute discussion about fasting and how there has been a tendency to abstract it away from its dietary tradition was very eye-opening. Thank you for sharing!