Thursday Dec 21, 2017
The Ascetical Homilies of Saint Isaac the Syrian - Homily Twenty-eight Part II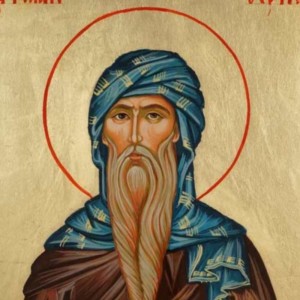 Tonight we finished homily 28. It was also the conclusion of St Isaac's angelology.  The impact of his thought on our experience of the life of faith is beyond measure. We engage in the spiritual life not in isolation but rather part of the divine economy is that we are drawn into the mysteries of faith through mediation. The keenness of vision and the light give to angels is for us a means of being drawn ever forward in our love for God and the pursuit of holiness. 
Likewise demons are present among us to incite to evil. Yet while possessing that keenness of vision they lack the light. Those who fall under their influence are drawn into darkness. 
There comes a time, however, when such mediation is abolished - when we shall gaze upon God face to face and He alone shall draw us ever deeper into the mystery and eternity of his love. 
It is love alone that is eternal. To turn away from it therefore is it's own punishment and is described by St. Issac as bitter regret.