Thursday Nov 16, 2017
The Ascetical Homilies of Saint Isaac the Syrian - Homily Twenty-four and Homily Twenty-five Part I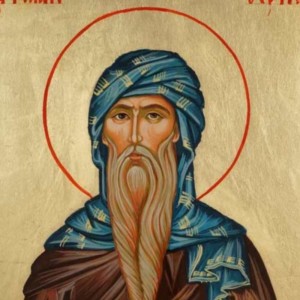 Tonight's discussion of Homily 24 and the first part of Homily 25 had a simple beauty about it.  St. Isaac was succinct in expressing his thoughts but captured the essence, first, of the nature of Divine Providence and God's action in the events of our lives. God is a Pilot who can take unexpected occurrences and shape them for us as spiritual incentive, as purifying trials, as training in virtue, and for clarifying the consequences of both good and evil. 
When one lives a life of virtue and purity and couples it with repentant prayer, the character of those occurrences change - they strengthen and make steadfast the good man. 
All of this teaches us not to cling to the things of the world (that passes away so quickly) or to seek the esteem of men. We learn through these occurrences to shun vainglory and cherish humility. 
In Homily 25 Isaac likewise beautifully shows us the value of guarding one's time of silence while also fostering freedom to respond as fully as possible to God's call to deeper intimacy and solitude. We must always protect that space and freedom for each other - we must always assist others in the pursuit of God and their desire for intimacy with Him.
Comments
(1)
To leave or reply to comments, please download free Podbean or
Realizing that continual temptation and weakness is a valuable source of humility